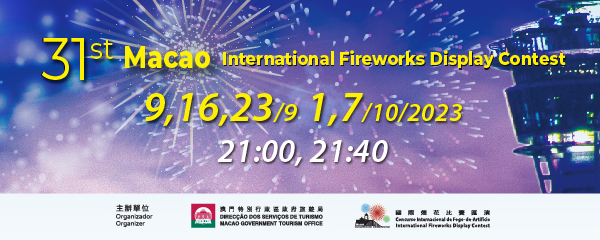 TRAVEL NEWS + DEALS
Air India: blushingly red look, Bhutan cuts tax, and Goa
Air India takes the plunge with a rebranding that appears destined to crash before take-off. Bhutan cuts the visitor levy, new faces for Nepal, and Goa goes luxe.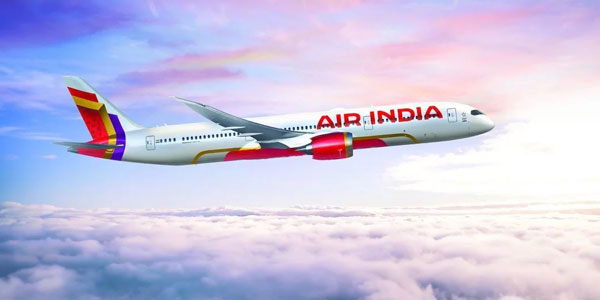 Air India: red skies and red faces?
FROM an airline that led the world with class, style, service, and elegance in the Sixties, now - in partnership with Singapore Airlines, entirely groomed by the same brand - Air India has unveiled its new 2023 rebranded livery, provoking cries of amazement, shock and despair. Plaudits have been meagre. Gone are the iconic Maharajah and the framed windows. The new look keeps the old Indian 'bindi' red but has opted for garish, loud, and meaningless, coming off more like a budget airline (taking a page from the AirAsia book and slathering on more of the same reds). Most design companies are exceedingly cautious with red, and with good reason. It is a colour both bold and bawdy (in a tacky way). All this is compounded by a typeface that looks more cartoonish than contemporary, seemingly ripped out of a school project. The redesign has been handled by FutureBrand, which counts among its remakes the likes of Nespresso, American Airlines, Motorolla (MOTO), Cadillac and Bentley. The Air India effort is a blot on its scrapbook, travellers might argue. There is no sense of India in the livery design, the romance of travel, or discovery, curves, or sleek flowing lines that speak of motion. The effort pales when compared with the likes of THAI, Qantas, Air New Zealand, Air Tahiti Nui or even Nok Air. Commenting on X (formerly Twitter) Jugal Mistry writes, "New @airindia logo perfectly captures our country's continued illiteracy towards good design." Commented Rohan Shetty: "...new Air India livery is too simple and ugly." Also on X was an outraged Rohith Suresh: "Unworthy to be called a national carrier..Air India what is happening to you?" And consultant Mark Martin pulled no punches in the Deccan Herald: "Air India's new lettering and typeface looks at best to be an upper case stretched morbidly obese Comic Sans Serif font with high cholesterol and triglycerides — desperately in need of liposuction, a tummy tuck and rhinoplasty." That about sums up the mood though Air India CEO Campbell Wilson has a resolutely sanguine view. "The new Air India is bold, confident, and vibrant, but also warm and deeply rooted to its rich history," he says. The jury is out.



On 1 September 2023 Bhutan (above left, bhutan.travel/) brought the daily Sustainable Development Fee (SDF) fown to US$100. The levy is valid until September 2027. Young children get special concessions too. In early 2023 the government opted to drop all-inclusive tour fees (US$250) and began charging a flat US$200 per head for foreigners (with a special Rs1,200 rate for Indians). The freebie was over. Hotels and tour operators complained that this was killing tourism as foreigners now had to pay the $200 personal fee and fork out separately for hotels, transport, and meals. This resulted in the cut. Indians don't require a Bhutan visa. Maldivians and Bangladeshis are also exempt from visas. Meanwhile up in Nepal, an hour's drive from Kathmandu with grand panoramic mountain views, the Dusit Thani Himalayan Resort Dhulikhel (above right, www.dusit.com/dusitthani-himalayannepal/) opened in July 2023 bringing a fusion of Thai-Nepalese decor and service with an arsenal of wellness options, yoga, and space for a cosy wedding or a small corporate meeting.



Why it's child's play in Goa

Just a short hop from striking Chapora Fort and the sun-soaked beaches of Chapora and Vagator, the new JW Marriott Goa (www.marriott.com) is a high end bolthole that never forgets the family and kids. There's plenty of space to soak up all that energy and some great distractions for all ages. Expect a 24-hour fitness centre with a sweat-inducing sauna, spa treatments galore, steam baths, and more potions and lotions than you could shake a stick at. Look out for the 'Family by JW' programme at this hideaway that offers a customised experience, melding kids' activities and accommodation. Picture the fun-packed JW Family entertainment centre with virtual reality games, a bowling alley, and a children's play area. Extra perks for BONVOY members.

| | |
| --- | --- |
| | |



Mandarin Oriental Singapore (above left) closed shutters 7 March 2023 for a six month shutdown for a major refurbishment and upgrade. This 527-key landmark Marina Bay hotel, one of the early atrium design adopters, returns September 2023. Interior design firm Design Wilkes is leading the project. Set in 30 hectares of beachfront, Alma (above right, www.alma-resort.com) serves up a 'Kids are King' deal featuring humungous suites (from 71sq m to 114sq m). The deal runs at US$240 per night for a five consecutive night stay before 31 December, 2023. Children can enjoy a 6,000sq m Splash Water Park with a wave pool and an 18-hole golf putting area. At the breakfast-anywhere-anytime Fusion Resort Cam Ranh (camranh.fusionresorts.com), children can pluck mangoes and learn about vegetables up close with tips on sustainable farming.

| | |
| --- | --- |
| | |
NOTE:
Telephone and fax numbers, e-mails, website addresses, rates and other details may change or get dated. Please check with your dealer/agent/service-provider or directly with the parties concerned. SmartTravel Asia accepts no responsibility for any inadvertent inaccuracies in this article. Links to websites are provided for the viewer's convenience. SmartTravel Asia accepts no responsibility for content on linked websites or any viruses or malicious programs that may reside therein. Linked website content is neither vetted nor endorsed by SmartTravelAsia. Please read our
Terms & Conditions
.