Home | Editor | Regulars | Features | Profile | Airlines | Americas / Europe | Cruises | Dives | Golf | Destinations: A-H I-N O-S T-Z
EDITOR'S RANT
Editor's Page / 20th Anniversary Travel Poll
As travel steadies it's time to check on your new travel preferences and brand favourites.

PREVIOUS COLUMNS
REGULAR SECTIONS

Asia Travel Deals / Best travel deals in Asia
The best asia travel deals and spa resort holidays from Phuket to Goa or Bali and new hotel openings.
Top Hotel Reviews / Select snapshot reviews of top luxury and boutique hotels in Asia in a mobile friendly format.
Letters / readers vent their ire . Hong Kong shopping story is insightful . the widest economy class seats . Who has the best new business class seats . Stuff stolen from baggage at Kuala Lumpur Airport . Tips on avoiding deep vein thrombosis aloft.
Top Asian Hotels Collection / A stylish A4 section for quick reference
Top Asian Hotels directory. Our pick of some of the finest Asian business hotels, beach resorts, and spas. Each hotel is on its own A4 online "page" with rich visuals, text, a slideshow, and occasional video. Print out the pages in excellent quality and then drool at leisure.
Asian Boutique Hotels / Fun stays at designer resorts, heritage hideaways, hip hotels, and nature retreats with some eyebrow-raising whimsy.
FEATURES
2023 Travel Trends
We spoke with senior hoteliers around Asia for their take on travel trends in 2023 post-Covid.
Air India resampled
One writer embarks on a flight from San Francisco to New Delhi to get reacquainted with the 'new' Maharajah as the airline returns to the TATA fold.

Amazing Escapes
Wild holidays in freezing hotels with dogs, ghosts, goblins and space invaders. Plus Zero-G weddings that are simply out of this world. Quite literally.
Asian Casino Hotels
Coy or not, there's something for everyone at these rambunctious gambling hideaways. Pick from hardcore gaming, or family friendly hotels with slot machines on the side.
Asian Resort Weddings
Asian resort wedding hows from Bali to Thailand and India. Romantic beach locations, ceremonies, planning, and picking a memorable resort.
Best in Travel Poll 2016 / Readers vote in their best airlines, hotels, spas, destinations
Our readers vote in their 2016 airline, hotel, spa and destination favourites. Best travel brands in Asia and wordwide.
Best Travel Sites / From travel reviews and hotel bookings to couch swapping and travelling with pets, a sane guide for insane surfers on the road in Asia.
Biggest Travel Gripes
The frazzle of travel. From tiny seats for burgeoning bottoms to hefty hidden surcharges, modern travel is either an adventure, or an art, depending on your point of view.
Child-Friendly Resorts
Need a resort for kids? A guide to child-friendly resorts in Asia where families are welcome. Kids clubs, activities, babysitters.
Coffee fun tales
Susan Kurosawa fends off Nescafe and deep 'plunging' in India to pick the oddest fun coffees from turmeric to matcha.
Concierge Travails
What do elephants, samurai swords and the Statue of Liberty have in common? The hotel concierge. Find out why. Asian hotels share some bizarre and memorable guest requests.
Duty Free Shopping In-Flight – A Survey of Airlines
A survey of airlines to get the best prices and products available for inflight duty-free shopping. A detailed review of airline duty free aloft.
Fake Travel Reviews
That user review could be from a child or a CEO. This places travellers in a quandary. Whom can you trust? How hotels and travellers are fighting back.
Fastest roller coasters in Asia
Why we're head over heels in love with the fastest roller coasters in Asia. From Abu Dhabi to Japan, a fun guide to wild rides and theme parks.


Fear Of Flying
There's hope for white-knuckle flyers. A look at airline programmes, hypnotherapy and more.
Hotel Service Cuts
Veteran hotelier Gregory Meadows lambasts attempts to cut hotel services post-Covid.
Japanese vending machine miracle
How these machines saved my life and made me a better parent.
Korean spa whimsy
Welcome to the Korean 'jjimjilbang', part bathhouse, part massage escape, part entertainment parlour.
Medical Tourism in Asia
Asian medical tourism is big business. Here's why. A guide to the best Asian hospitals and services from Thailand, to India, Singapore and Malaysia.
Pod Hotels & Compact Stays
Hotel design is moving towards compact Pod hotels. Here's a few that may cramp your space but not your style or budget.
Rocketman
Strap on your jet packs and fly away. Fiction? Not really. Welcome the age of the rocket belt.
Round the World Fares
The ins and outs of hair-pulling round-the-world fares and some possible solutions like airline alliances, an air pass, or simply leaping out of a high window.
Second Life
Travel the world free. Take a virtual tour of Amsterdam, Rome and Hollywood in Second Life where your avatar does the talking - or typing.
Small meetings in Asia
Offbeat venues and conventional choices too for small corporate meetings or company conferences. Top Asian conference hotels.
Solo Travel
Single woman travel travails. Hassles galore for the single woman on the road, and ways around this.
Staycations - behind the scenes at hotels
You may be surprised by this behind-the-scenes look in Covid times at sweat and grind, butlers, laundry, pastries, waste recycling, and consumption numbers.
Thai travel tax
An April 2022 travel tax on tourists visiting Thailand may not be a smart move even though the tax is just Bt300.
Top Asian Holidays - Sea to Sky, Safaris to Dunes
Best Asian getaways and secret gems as travel resumes anew, from pink sand beaches to soaring balloons and from leopard safaris to palace hotels.


Trans-Siberian Railway
The Trans-Siberian train route is one of the world's greatest rail journeys. It is daunting too. How do you deal with red tape, babushkas, fur saleswomen, dull apparatchik, vodka, and the tundra?
Travel Health Risks in Asia
Travel medicine tips for travellers in Asia, vaccinations, and how to avoid bird flu, hepatitis, dengue, malaria, typhoid, Japanese encephalitis...
Tsunami / A guide to resort damage and recovery
A look at post-Tsunami resort damage and recovery in Asia. The Java tsunami aftermath. A tsunami message board and country by country resort and beach wear and tear details. Also how to donate and where.
Tsunami Comment / Why you should travel
Spending tourist dollars in tsunami-hit areas is the best way to ensure recovery and a meaningful holiday.
Tsunami Video / Three minute look at devastation and recovery
A three-minute video guide spotlighting the destruction in Khao Lak and speedy recovery, first week of January, 2005, in Phuket. We have this on three platforms - Windows Media, Quicktime and Real Player. The default page is for Windows Media.
Underwater Art
Olga Belka, a Russian underwater painter, talks to Smart Travel Asia about her escape to sunny Thailand from freezing Moscow
Underwater Hotels
Underwater hotels and undersea resorts will soon be the new travel phenomenon.
Web Search Tips
Search engine tips for harried travellers. How to find travel gold by using simple key words and search phrases.
What Hotel Guests Steal
Hotel theft is an epidemic. How travellers steal chandeliers, fans, televisions, towels and more from their hotel rooms.
PROFILE

Freedom of travel is the new luxury
Carina Chorengel, Senior Vice President Commercial Asia-Pacific for Hyatt sweated it out in a hotel kitchen washing dishes for one pivotal summer before deciding this was exactly what she wanted in life.
When I retire I want to sell cakes
We talk with Novi Samodro the first Indonesian lady General Manager in Jakarta to get her take on guest interaction, rumbling boilers, and Indonesian style at The Dharmawangsa Jakarta.
Girl power adds empathy
We talk with Choo Leng Goh the livewire and disarmingly direct general manager of The Athenee Hotel Bangkok - A Luxury Collection Hotel.
Barefoot on the beach
Anchalika Kijkanakorn of Thailand's Akaryn Hotel Group talks about how she started her pioneering boutique lodge business and why hotels need to grow with their guests.
Luxury is how you feel
Cavaliere Giovanni Viterale is an Italian 'ambassador' extraordinaire who loves using football as a metaphor for business. GM of The Fullerton Hotels and Resorts.
We have to touch hearts
Dr Iwan R Dietschi the intensely cerebral general manager of The Ritz-Carlton Shenzhen on his hospitality style, his single-minded focus on the guest experience.
Just keep it simple
Hans R Jenni, former Partner and President of GHM is the man behind a string of boutique gems that have gained a fan following for their 'luxe' simplicity.
We Macanese are relaxed
Banker-turned-tourism-evangelist Maria Helena de Senna Fernandes, the charming and affable MGTO director, on how tiny and ever 'relaxed' Macau is coping with the success and stress of gaming and 35m selfie-mad visitors.
Guests must feel looked after
We talk with Franz Donhauser the general manager of the Island Shangri-La in Hong Kong about uncomplicated light switches, technology, and the windswept plains of Patagonia where some incredible hiking beckons.
AIRLINES

Airbus vs Boeing
The A380 and B787 face off. Who's bigger, badder, best.
Airline Bailouts
It is not unusual for nationalist fervour to override economics in the search for quick fixes. Why this would be folly when it comes to airline and hotel rescues as 2020 comes to a close.
Airline Fuel Surcharges
Airline fuel charges are tightening the pillywinks in travellers' pockets. Some taxes you knew about and some you didn't.
B-737 MAX-8 safety
The Lion Air and Ethiopian Airlines B-737 MAX-8 crashes put the spotlight on aircraft design flaws and and an all-too-cosy certification process that failed to sound the alarm.
Business Class Seats Review
A review of the new business class seats and lie-flat beds. The best and worst business class aloft and widest seats.
Business Class Seats
Who has the flattest and widest seat? Nothing else really matters does it? Plus a business class seat chart for comparison.
Economy Seats
Who has the best recline and the occasional video movie inflight? Entertainment and the best leg-stretching seats aloft.
First Class Seats Survey
A detailed First Class seat survey looking at bed width, recline, and facilities. Who offers the best - and most - space?
Frequent Flier Programs
Making sense of frequent flyer programmes, airline miles, and FFP redemptions with a detailed chart and survey of what's on offer.
Small Asian Airlines and Low Cost Carriers
Guide to small Asian airlines, regional players, Asian low cost airlines and budget airlines, country by country. No frills carriers, low cost start-ups and upstarts.
AMERICAS / EUROPE

Barcelona Guide
God, Gaudi and good Barcelona hotels that won't break the bank Plus Barcelona for the family, kids fun, parks, zoos, museums.
Cuba Guide
A fun guide to history, mojitos, salsa, cigars, and classic cars. Don your shades and step out into the sultry heat, in slo-mo.
Hawaii Ten-O for Honolulu
A Honolulu fun guide with ten tips plus one extra because we're experiencing a surge of that loving aloha feeling. Hi Hawaii.
New York Fun Guide
If the gators at the Metropolitan rooftop cafe don't get you, check out the yoga for dogs, priceless paintings, guitars, and Sicilian soap. Belissimo.
San Francisco Guide
San Fran without the crackheads – just parties, picnics, bars, walks, museums, and tacos. Bring along an empty stomach and a big grin for that post martini flush.
CRUISES
Cruises in Asia
Asian cruise dos and don'ts. Especially how to get in before the buffet scrum. Asia cruise ship schedules and routes.
DIVES
The Best Diving in Asia
A guide to the best Asian dives, top Asian dive resorts, and tips for a satisfying descent into the big blue.
GOLF
The Best Golf in Asia
Our guide to the best golfing in Asia, top golf courses, clubs and golf resorts.
AUSTRALIA
Australian Outback
Forget Crocodile Dundee and say hello to a Titanosaur at Eromanga on an Australian adventure to the Red Centre from Birdsville to Windorah.
Australia Spas
The best Australia spas and spa resorts from Sydney and Melbourne to Queensland. A wellness guide for Oz.
Cairns Holiday
Getaways for the entire family. Rainforests, beaches and quiet bed and breakfast places.
Melbourne Guide
A review of Melbourne business hotels and a guide to fine dining, shopping, art, wine and sightseeing.
Sydney Hotel Review and Fun Guide
Sydney business hotels, boutique inns, fun tours, Sydney Bridge climbs, dining, Sydney shopping and a whole bunch of wild and woolly pursuits.
BHUTAN

Bhutan Hotel and Travel Adventure Guide
Bhutan treks, shopping, Paro and Thimphu hotels, Bhutan luxury resorts, awesome monasteries, dzongs, spas, information on getting your Bhutan visa, travel costs, adventure and more.
BRUNEI
Brunei Hotels Review and Rainforest Guide
Brunei business hotels review, lusury resorts, and rainforest guide for hard hats and hard cases. Mosques, tours, business survival tips and one long-nosed monkey.
CAMBODIA
Angkor Guide
Angkor Wat temple complex explained, Siem Reap hotels, Angkor hotel guide, nightlife and dining.
Phnom Penh Guide
A no-holds-barred guide to Phnom Penh, Cambodia, from hotels to dining and nightlife.
CENTRAL ASIA
Almaty Hotels and city guide
The city has lost its apparatchiks and found some serious attitude. It's your gain. Our Almaty guide to the best business hotels, budget stays, bars, bagpipes and beer in the Kazakhstan capital.
Bishkek Guide and hotels
Russophiles will love the ordered grid of tree-lined streets. The younger set can revel in the clubs and nightlife. A Kyrgyzstan travel romp from fried sheep's head to Bishkek hotels, parks, and bazaars.
Tashkent Guide
Our guide to Tashkent hotels, shopping, and nightlife, Uzbekistan travel, and a lesson on how not to down those enticing horsemeat sausages. One in our series on the best of travel to Central Asia.
Uzbekistan Guide
There much adventure to be had in Uzbekistan, but first you'll need to get your visa. Bring a good camera for those blue domes.
Yerevan Guide
Do you know where Armenia is? Well, chain-smoking business travellers are making a beeline for the capital, filling the few Yerevan business hotels. Our guide to nightlife, dining and shopping.
CHINA

Beijing Business Hotels and City Guide
Beijing business hotels, leisure stops, Broadband Internet access, shopping in Beijing, bargain shopping, dining, taxis and getting around.
Beijing Nightlife, Cool Bars, and Dining
Beijing dining at its best, cool bars and more in this Beijing nightlife romp.
Chengdu fun guide
Why hugging a panda will leave you happier but poorer. A business traveller's guide to this fast-growing city and burgeoning hotel scene.
China Coast Guide
To venture beyond China's gateway metropolises, you should opt for a high-speed train. Find that "G" spot. Everything from Tianjin business hotels to small corporate meetings in Xiamen meetings.
Guangzhou business hotels review
With some manic – and massive – trade fairs and a burgeoning hotel scene, Guangzhou is all business. A survival guide for savvy pin-stripers and those who know what MICE really means.
Guilin and Yangshuo Guide
From Guilin hotels to Yangshuo guest houses and river journeys. Caves, karsts, shopping and dining.
Hangzhou Guide
We look at romantic retreats, Hangzhou business hotels, and conference venues. Our pick of eateries, teahouses, temples, and snuggeries. And even a boutique inn or two.
Inner Mongolia Guide
Follow in Genghis Khan's footsteps through the grasslands but stay in comfy hotels - or a traditional yurt.
Qingdao Guide
A fun guide to Qingdao, the old German town, and lots of beer. Plus Qingdao business hotels review.
Sanya Resorts Guide
Guide to hotels in Sanya and Haikou. Also how to have a pretty wild night out, and live to tell the tale.
Shanghai Business Hotels and City Guide
Detailed Shanghi hotel guide, business hotels in Puxi and Pudong, executive room survey.
Shanghai Nightlife, Dining, Bars
A fun guide to Shanghai nightlife, cool Shanghai bars, dining, elegant hangouts, trendy haunts.
Shanghai Shopping
A detailed guide to Shanghai shopping, fun bargains, shopping malls and local fashions from the Bund to Xintiandi.
Shenzhen business hotels
Advice for savvy executives: bring the phrasebook. Leave the flak jacket. Shenzhen business hotels review and a spot of shopping in the Wild Wild East.
Xian fun guide for suits
Finding the perfect bed for you and those tired terracotta warriors, corporate meeting venues, and some excellent leisure outings, on foot or on wheels.
FIJI
Fiji Guide
For some good old-fashioned Fiji fun, sip kava and then watch the sunset – if you haven't passed out. Resorts, beaches and kids' stuff in this fast guide.
HONGKONG
HK guide to art museums


A guide to new art museums in HK and smaller venues where everything is on display from video walls to trains and history.
HK Haven Street fun food guide
A fun guide to Haven Street - a little known Mecca for foodies in Causeway Bay - plus grunge by the block for leather-and-denim bikers; eggs Benedict and pizza to die for.
Hongkong Guide
Hong Kong guide to hikes, tailors, shops, bars, and the new Hong Kong Disneyland.
Hongkong Shopping
Hong Kong shopping guide from bargains to designer brands, factory outlets, Hongkong shopping sales, and Mongkok back alleys. Causeway Bay shopping, Central chic and Tsim Sha Tsui adventures. Links, rates, telephone numbers, music and video.
Hongkong Business Hotels Guide
Hong Kong hotel review, Hongkong business hotels, Central, Causeway Bay and Kowloon. Hong Kong hotel contact details, links, rates.
Yuen Long Coffee, Cafes and Flea Markets
A guide to Hong Kong's North West New Territories of Yuen Long, from Kam Tin's Red Brick House Market to coffee, eggs, cafes, walled cities and the Ping Shan Heritage Trail.

INDIA

Andaman Islands
Virgin beaches for the taking. Slow, rustic lifestyle in the Andaman Sea.
Bangalore Business Hotels and City Guide
A review of Bangalore business hotels and some boutique and budget options. Bangalore fun, bars, dining.
Chennai Guide
A Chennai guide for road warriors with some idli and silk saris thrown in. Our pick of eating, shopping, top Chennai business hotels, heritage stays and eco retreats.
New Delhi Business Hotels and City Guide
A detailed review of New Delhi business hotels, budget hotels, South Delhi guesthouses, Delhi shopping, and nightlife.
Goa Resorts and Beaches
A detailed Goa resorts review, a look at new hotels, best boutique properties and Goa spas. The best beaches, bars, and churches.
Gulmarg Skiing
Gulmarg ski resorts, snow slopes for skiing and snowboarding, and tips for skiing in Kashmir, India.
Himachal Palace Hotels
A guide to Himachal Palace hotels and heritage properties, all with the splendid backdrop of the Himalayas.
India Spas
New Age India spas from sea to sky. Ayurveda, tradition and modern remedies. A guide to Indian hotel spas, Kerala spas, Goa spa holidays and Himalayan retreats. Hotel and spa links, images and music.
India Tiger Safaris
The best game parks in India for tiger spotting, Ranthambhore and Corbett wilderness lodges, and getting to know some big cats by name.
Jaipur guide
Fortune-tellers, sarees, jewels, palaces and polo – it's all here in the Pink City. Our Jaipur fun guide for the whimsically inclined.
Kerala Resorts Guide
Lie on a beach, lounge on a houseboat, or stroll through cool tea plantations. Our Kerala guide to the best of the coast – from heritage homes and homestays to business hotels.
Ladakh Guide
Ladakh guide to hotels, tours, treks,drives and awesome monasteries, 10,000ft up in the Himalayas. Offbeat Ladakh hotels. Hotel contact details, links, rates, images, video and slideshow.
Mumbai Hotel and City Guide
Bombay hotels, Mumbai business hotels, nightlife, tips, taxis and loads of fun stuff in India's financial capital.
Pondicherry guide
For a hint of France, lashings of heritage and charming boutique hotels housed in spiffy colonial mansions, head to Pondicherry, South India.
Rajasthan Palace Hotels
A guide to the best Rajasthan palace hotels, havelis, and heritage homes.
Zanskar Frozen River 'Chadar' Trek
Why should minus 24 Celsius temperatures and a slither along a frozen river put anyone off? A Zanskar adventure guide for men who will be boys. You'll weep icicles, but still...
INDONESIA

Bali Guide
Bali guide to rafting the Ayung River, riding, off-road drives, dives, weddings, cruises and temples.
Bali Hotel and Resort Review
Bali Resorts, hotels and villas from Nusa Dua to Ubud, reviewed and served up in an easy-to-follow story for quick reference as a travel planner. Whether you're planning a business trip or a family vacation, we have it covered.
Bali Spas
Bali spa resorts review, hotel spas, and offbeat choices from Nusa Dua to Ubud and Seminyak.
Bali Video / A quick visual guide to the best of Bali
A three-minute video guide to Bali from Nusa Dua to Ubud, Lake Batur, Kuta sunsets and shopping, and Seminyak by night.
Jakarta Business Hotels
Our detailed Jakarta business hotels review and tips for shopping and dining in the Indonesian capital. Watch out for the traffic.
Lombok guide
Bali neighbour Lombok is flexing muscle with a new airport and some smart digs. Our Lombok resorts review for the intrepid and a smidgen of family fun.
JAPAN
Hokkaido Guide
Hokkaido skiing holidays, spas, and bars in and around Sapporo.
Tokyo Business Hotels and Fun Guide
Tokyo guide to unabashed fun, from bars and bizarre shops to trendy hotels, Tokyo business hotels, Tokyo shopping from Ginza to Shinjuku.
KOREA
Seoul Business Hotels, Shopping, and City Guide
Seoul hotels, business hotels in Myong-dong and Kangnam, Seoul shopping, nightlife and fun.
Songdo, a city smarter than you
A fun guide to an 'intelligent' city run by computers. Plus Songdo business hotels for savvy suits, Incheon conferences, canals, and an amazing park.
LAOS
Luang Prabang Guide
Luang Prabang, Cambodia, temples, sightseeing, tours, and Luang Prabang hotels and resorts.
Vientiane Hotel and City Guide
Vientiene hotels, guest houses, and Laos getaways to Luang Prabang and Vang Vieng. Laos hotel tips.
MACAU
Macau Casino Hotels and Guide
Macau guide to the best hotels and casinos, Macau shopping tips, sights, dining and nightlife.
MALAYSIA

Kuala Lumpur Hotel Review
Kuala Lumpur hotel review, KL business hotels and a spot of saucy nightlife.
Kuala Lumpur Nightlife and dining
From street hawker curry to fancy Italian fare in rarefied surrounds, this city has it all. Sample cool KL bars, nightclubs, music lounges and throbbing dance floors.
Kuala Lumpur Shopping
Kuala Lumpur shopping from bargains to brands. KL shopping guide and Kuala Lumpur megasale tips, dates and deals.
Langkawi Resorts Review
A detailed Langkawi hotel, resort and spa guide. Also ideas for Langkawi shopping and duty-free purchases.
Malaysia Spas
Malaysia spa resorts and hotels. A spa review covering major hotels and stand-alone establishments.
Penang Guide to Hotels and Spas
Penang hotel review, bars, and some ritzy malls for all-out Penang shopping. Penang spa resorts, sightseeing, tours, nightlife and dining.
Sabah Guide
From sea to sky in Malaysia's jungles. Kota Kinabalu hotels, resorts and sights. Sabah guide for beginners.
Tioman Guide
Tioman guide, Tioman resorts, hotels, budget stays and dives. Tioman for solo travellers, couples and families.
MALDIVES
Maldives Resorts
A detailed Maldives resort guide providing a one-stop-shop for planning a holiday to these stunning islands. Resort links, images and music.
MYANMAR
The return of Yangon flights
Yangon is open for business in 2022 but international airlines are reluctant to fly in. Why?
Mergui Archipelago guide
A look at barefoot luxury resorts around the Mergui islands in southern Myanmar and how to get there, immigration niceties and boat transfers.
Yangon Guide
A detailed guide to Yangon, Yangon hotels, shopping, dining, and yes, even nightlife. Myanmar guide for beginners. Hotel contact details, rates, links, e-mail addresses and music.
Should hotels invest in Myanmar?
Veteran travel editor Don Ross looks at the thorny issue of international hotel investment in Myanmar following a brutal military coup
NEPAL
Kathmandu Hotels Review and Guide
Kathmandu guide to business hotels and resorts, leisure breaks, shopping, temples and, of course, Kathmandu budget hotels and guesthouses.
Nepal Treks - the Annapurna Circuit
How to do the Annapurna Circuit and survive snow and the altitude. Detailed tips for help, support and further enquiries.
NEW ZEALAND
Auckland Guide
Auckland travel guide with a detailed Auckland business hotel review, leisure hotels, B&B choices, budget hotels, bars and shopping.
PAPUA NEW GUINEA
Papua New Guinea Guide
Papua New Guinea survival guide, PNG resorts, dives, adventure, and dealing with crime in Port Morseby.
PHILIPPINES

Boracay Resorts and Island Guide
A detailed Boracay resort and hotel guide with a look at some throbbing beach nightlife and bars. A Boracay dining guide and informating on getting to Boracay from Manila and enjoying a true-blue white sand Philippines holiday.
Cebu Resort Guide
A detailed Cebu resort and hotel guide plus nightlife. Mactan Island resorts, Cebu bars and nightclubs, Cebu diving, dive resorts and food.
Manila Business Hotels Review
Manila hotels, business hotels, Manila shopping, bars and nightlife. How to get around and manage airports, taxis and hustlers.
Manila Fun Guide
A Manila fun guide for all reasons, from street shopping and food to saucy pool clubs, beer boltholes, trapeze flips, and cool art.
Palawan Resorts
Palawan resorts review and the pick of The Philippines islands from El Nido to the far south.
SEYCHELLES
Seychelles Resorts
A detailed Seychelles islands and resort guide. Getting around and booking in.
SINGAPORE

Singapore Fun Guide
Yes, a list of 20 utterly mad things to do in Asia's capital of starch. Singapore bar dancing, duck tours, a night safari, and breakfasts with apes.
Singapore Business Hotels
Singapore business hotel review, leisure hotels, and options from Sentosa Island to Orchard road for every pocket. Conference hotel options too.
Singapore Nightlife
Yes, there is life after dark in Lion City. Our pick of cool bars, fun pubs, discos and eateries for all stripes.
Singapore Shopping Guide
The best Singapore shopping from Orchard Road malls to Little India and Chinatown alley bargains. Designer brands and more.
SOUTH AFRICA
South Africa Game Parks
South Africa bush lodges, resorts and hotels. Tips on safaris and best times for viewing wildlife at various game parks. Links, contact details.
SRI LANKA
Sri Lanka Colonial retreats
Sri Lanka hotel guide - but off the beaten track. Colonial bungalows and quirky places. Beach getaways and Sri Lanka hill station retreats.
Colombo Guide
After hours, bars and dance clubs in Colombo, Sri Lanka, with a hotel review and dining guide.
TAIWAN
Taipei Fun Guide
With a deserved reputation as a friendly city, small Taipei packs a big punch when it comes to fun as we reveal in this guide, from bird fortune tellers and beef soup to late night nibbles and bikes.
Taipei Business Hotels Review
A review of Taipei business hotels, budget options, spa hotels, and dealing with this sprawling city.
Taipei nightlife
Will you still be standing after trawling these Taipeibars? Well, at least cabs are never a problem. Dining, dancing, and even somelate night shopping.
Taipei Spas
An hour's drive from Taipei, visit Peitou and its hot springs and spas.
Yilan fun guide
A Yilan fun guide for families and karaoke kings, with hot springs, spa hotels and some delicious soup.
THAILAND

Bangkok Shopping
The best of Bangkok shopping from the Chatuchak Weekend Market and alleyways to mall bargains and glitzy deals. Visit Emporium, Gaysorn, Central Chidlom, MBK and more.
Bangkok Business Hotels Review
Bangkok business hotels, leisure retreats on the river and a look at rooms, Club Floor privileges, Broadband and add-ons.
Chiang Mai Resorts and Guide
A whole lot of fun things to explore in Chiang Mai, Thailand, from shopping and food to fancy boutique resorts.
Hua Hin Guide
Our Hua Hin resorts review with boutique hideaways, family friendly inns, spas, shopping, and dining in this Thai royal retreat.
Isan Guide to Wine, Treks and Cowboys
Isan in northeast Thailand is home to the Khao Yao National Park. Expect jungle treks, wineries, ancient temples, and even cowboys.
Koh Samui Resorts
Koh Samui resorts review and fun stuff on this Gulf of Thailand island. Ko Samui spa resorts, shopping, full moon parties, and nightlife.
Krabi Resorts Review
Business or pleasure, Bangkok business hotels have it all, but location is all-important. Our business, boutique and budget hotel guide from Sukhumvit, and SIlom to those romantic Bangkok river hotels.
Pattaya Guide
Ditch the sleaze and bag yourself a great-value stay in a funky guesthouse, chic boutique hotel or lush beachfront resort. Our Pattaya resorts review. Plus golf, spas, and diving.
Phuket Guide
Sand, sun and surf galore in this no-holds-barred Phuket guide for solo travellers and families. Patong shopping, bars, music and Dino Park.
Phuket Resorts
Phuket resorts after the tsunami, villas and hotels for all tastes and wallets. Khao Lak resort review and guide. Great hideaways, budget stays, beach hotels and spas. Bang Tao Bay, Laguna Phuket hotels, Surin Beach, Kamala, Patong hotel guide, Kata and Nai Harn.
Thai Spas
Thailand spas for ultimate indulgence. Wraps, steam, herbs, oils and a host of Thai spa resorts and getaways from Hua Hin spa resorts to Phuket, Krabi and Chiang Mai, Chiang Rai.
TURKEY
Istanbul Hotels Review
Large, bustling, exhilarating, Istanbul offers something for everyone, albeit at wallet-humbling prices. We look at heritage stays, boutique inns and more in this Istanbul hotels review.
UNITED ARAB EMIRATES
Abu Dhabi business hotels
The desert for suits in search of corporate meetings and conferences and a bit of family fun on the side in our city guide.
Dubai Guide and Dune Runs
Dubai business hotels, luxury Jumeirah Beach resorts, dune runs, Dubai nightlife and bars, dining and Sharjah. Dubai stopovers and shopping.
VIETNAM

Hanoi Guide
Fun stuff and a detailed Hanoi business hotel guide from executive floors to family suites. Hanoi dining and shopping. Hotel, restaurant contact details, links, rates, music, video and slideshow.
Saigon Hotels and city guide
Saigon hotels, business hotels and budget escapes. Special hotel deals in Ho Chi Minh City and a bit of Saigon dining, shopping, nightlife.
Vietnam Beach Resorts
A detailed look at Vietnam beach resorts and hotels from Danang and Hoi An to Nha Trang and Phan Thiet. Vietnam resorts review with contact details, links, e-mails, rates, slideshow, video and music.
EDITOR'S PAGE/ PREVIOUS COLUMNS by Vijay Verghese
2019 | 2018 | 2017 | 2016 | 2015 | 2014 | 2013 | 2012 | 2011 | 2010 | 2009 | 2008 | 2007 | 2006 | 2005 | 2004 | 2003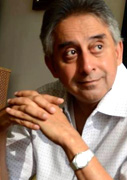 2023
23/08 What's bugging travellers now? Covid may have receded but there's other bugs to worry about.
23/07 Please introduce the bride Problem with lookalike brands
23/06 The best Bangkok rooftop bars Cool skybars with views
23/05 The reselling of Hong Kong With a little help from the outdoors
23/04 The problem with soft openings Hotel weird-speak and soft openings that misfire
23/03 How AI chatbots are changing travel They talk travel, they check best fares, they can be companions - or velociraptors.
23/02 Smart Travel Asia turns 20 Still crazy after all these years. Our story and some tales from the vault
23/01 Maharajah magic merger? How might the March 2024 mega merger of Air India and Vistara turn out?

2022
22/12 Christmas sales calls In Hong Kong the phone never stops ringing and names take on a new meaning
22/11 Free tickets for Hong Kong Will 500,000 free tickets save Hong Kong from tunnel vision?
22/10 Downgrade me Please! I return to the curious world of travel to uncover some strange goings on from Delhi to HK Airport.
22/09 Sex, Lies, Videotape Travellers are looking for something extraordinary. We suggest tossing your phone and going local minus the moans.
22/08 Alphabet soup and new hotels New brands for 2022 try to list as No.1
22/07 Travels to repair our planet How to put your travel dollars to best use where climate risks are most severe
22/06 May the sales force be with you Hotels want everyone - travellers and media included - to be salesmen
22/05 Where has all the service gone? The popular Pete Seeger song would be an apt protest song for hotels today. "When will they ever learn? When will they ever learn?"
22/04 Air today gone tomorrow The perils of vanishing airspace in the aftermath of the Russia-Ukraine war
22/03 If three's a crowd, what about four? Greater Bay Airlines, Hong Kong's latest carrier-in-waiting, wants to service Singapore, Bangkok and Phuket for starters. Can its plans fly?
22/02 Catch a falling avatar Say hello to the metaverse and virtual offices at a fraction of the cost of co-working space, webinars, and online exhibitions.
22/01 Leaving on a jet plane …don't know when I'll be back again. Your Omicron-free sofa still outclasses an airline seat despite all the claims about cabin air quality. But let's take a look.
2021
21/12 Getting to the bottom of an HK mystery Changing times on Lockhart Road, Hong Kong's sin strip, as Covid and vigorous germophobes take their toll on sixty-somethings in this once freewheeling city.
21/10 Why all roads lead to home Strict travel restrictions that are here to stay and variant strains will make normal travel difficult.
21/09 A bit of luck and a bit of coin Will travellers opt for Bitcoin?
21/08 Why space tourism is an oxymoron Yearning for the stars and having a dream is not enough. You need cash – and plenty of it – to get three minutes in space. But you could still try a high-altitude supersonic flight.
21/07 Rise of the Killer Bots How social media users – and random innocents – have become collateral damage in the shootout at the FB Corral.
21/06 Vexxed by anti-vaxxers You can play whack-a-mole with those who deny science or you can simply pose a simple question. Would you rather embrace life or death?
21/05 Curse of curation We are talking more gibberish these days as PR-speak makes travel ever more inscrutable.
21/04 Myanmar travel dilemma Should travellers shun Myanmar to fight a thuggish military regime?
21/03 Metal fatigue and exploding engines Why are airline engines failing all over the world?
21/02 Books and travels in the mind Travel books to open fresh horizons while also stemming cognitive decline and helping you look cool.
21/01 Planes trains automobiles Ultra-long-range flights become a reality but are travellers ready to brave 19-hours aloft playing space invaders?

2020
20/12 Return of the flying Superman Covid-19 passports will pose serious technical and ethical challenges. But they are a step in the right direction.
20/11 Will airline bailouts fly It is not unusual for nationalist fervour to override economics in the search for quick fixes. Why this would be folly when it comes to airline and hotel rescues.
20/10 Best travel brands of the Decade The top Asian travel brands over the last decade as highlighted on our past reader polls combined with focus group and editorial feedback – from the couch..
20/09 Who will save Asia's hotels? As debt-ridden hotels go up for sale, they need to call on experience, not algorithms.
20/08 Why we really need more space Tired of being cooped up at home? How about a trip to… the moon? A space walk? A fortnight at the International Space Station? Certainly beats the grocery store.
20/07 Why Covid is a really big deal As travel cautiously restarts, hotels trip over each other to present inventive offerings, not all based on just price. But do trawl for the best offers.
20/06 Who will give the first hug? As travel stirs, countries size each other up like terrified but excited nightclubbers calculating the odds of safe sex.
20/05 Life of I, with a Puma Locked down in an alternate reality while animals peer in through our windows is not a bad thing – until the trolls and auld land syne get started.
20/04 The world will be as one Not quite the way Lennon envisioned in Imagine, but an invisible virus has swiftly put everyone on the same page to protect a single planet. It will redefine globalism, make us accountable, and make travel a richer, more immersive experience, but in smaller numbers.
20/03 Why flu is nothing to sneeze at How the Covid-19 virus is reshaping travel and how hotels and airlines in Asia are responding, if coyly, to the challenge with too many heads firmly in the sand.
20/02 Secret of powerless flight What pilots can do when the engine behaves like a prat and Whitney misses the high notes. Why are aircraft engines failing?
20/01 Playing chicken in Taipei How I fell in love with a juicy, well battered, fried chicken in Taipei and lived happily ever after. Happy New Year.

2019
19/12 Broken bonds dying brands Hotel behemoths are slowly moving further away from their customers who are offered a fiction of choice and cut-rate guarantees.
19/11 Lately I've had the strangest feeling Flights into the Twilight Zone. How passengers are being taken for a ride by inefficient airlines and airports.
19/10 How safe our skies? Don't let sniffy aircraft tilt their nose up at you. No matter it's the B737 MAX or the A320Neo. Here's why that tilt is driving frequent flyers – and the FAA – nuts.
19/09 Is Hong Kong safe? Despite the teargas tango it's a crying shame that travellers have fled. Some incredible deals may yet tempt many back.
19/08 The Death of loyalty Whatever happened to frequent flyers, returning guests, smiling faces, in-flight coffee, and lobster buffets?
19/07 No rest of Everest The assault on Everest and the backlash as tourist zones reclaim their pride and privacy.
19/06 Boeing fix leaves it in a fix Questions multiply about flight testing for the B737 MAX-8, MCAS software refinements, simulators, whistle-blowers and passenger confidence.
19/05 Cathay tries the limbo rock Cathay Pacific takes the plunge to bring a low cost carrier into its fold. How will this pan out for the airline and passengers?
19/04 Accident by design The tragic B-737 MAX-8 crashes put the spotlight on possible design flaws and a cosy vetting process that failed to sound the alarm.
19/03 I'm looking through you, where did you go? As hotels airbrush out the traffic and smog, once normal people morph into wide-eyed Betty Boops and bewildering anime characters.
19/02 Everyone can audition Why hotel guests need to talk like Brad Pitt and flex their vocal chords as voice-activated devices take over, often with mystifying results.
19/01 Why is everyone screaming? In the New Year opt for the handmade, enjoy craft burgers but respect moose, and let Godzilla into your life in Tokyo.

2018
18/12 The Sleep/Service equation This Yuletide as hotel shareholders watch their stocks by night we ask travellers whether they really need humans to interact with or would a comfy bed suffice.
18/11 Case of the Disappearing GM Are hotel behemoths throttling individuality with relentless consolidation and one-size-fits-all formulae? Whatever happened to that old fashioned one-on-one?
18/10 Eco travel: Less if More For hotels the grass has never been greener as costly luxury perks are brazenly excised to 'save the planet' and to ease traveller guilt. But do eco-travellers exist?
18/09 Best of the rest Which airports offer the most comfortable sleeping zones and where to find the most snooze-friendly facilities.
18/08 How to win an award Often it is age that determines travel patterns, not glossy advertising or millions of followers. Legacy brands find old is gold while boutique hotels get gussied up for the kids.
18/07 Plane truth about punctuality If time is money why are so many flights late? How airlines toy with flight timings to keep you perpetually mystified.
18/06 Sweet summer sweatAsia's best beaches are a long, hot, hair-pulling haul, far from prying eyes and plastic pollution. Here are a few.
18/05 So, who's top dog? Our May/June 2018 Best in Travel Poll commences with some new categories and fresh tweaks
18/04 Don't unpack my bag From butlers to work desks and hairdryers, what do frequent travellers really want?
18/03 Picture perfect holidays A picture tells a thousand words - and could get your teeth smacked by a large hotel rulebook. Notes on the mysterious tropics where torsos must be clad and sweat is banned.
18/02 Tale of two women, or three As the battle of the sexes hots up the American presidency enters the debate and sozzled travellers ponder what exactly is politically correct.
18/01 Something in the air Breathtaking travels in the modern world from Delhi haze and Beijing smog to the Pacific Garbage Patch. And selfies with masks.
2017
17/12 Hello, any humans here? Do guests expect to meet the hotel general manager and is this considered a simple civility any more? We ran a snap poll to find out.
17/11 Aye for an Aye Online it's like for like, follow me follow you… but what does this have to do with influencing genuine travellers?
17/10 Travel, the fear factor What stops people from travelling more? We polled readers to find out. You'll surprised at what they said.
17/09 How to turn blue seas green Less oil please – the ocean does not need a massage or any more plastic bottles. Human miscalculations and greed are destroying marine life and reefs.
17/08 Polls, planes, and queues While I languish in an airport immigration flash mob, our readers pick winners – and losers – in our annual poll. But who let the kids out?
17/07 A blockade by blockheads Qatar Airways forges on, planning rapid expansion with redeployed aircraft and more of that smoked salmon.
17/06 Halal travel gets green light A US$220 billion Islamic travel market has the world scrambling to welcome new guests and keep them in the manner to which they are accustomed.
17/05 Shanghai goes back to the future Despite crabby cabbies, travellers are making a beeline for Shanghai to savour some authentic old world shikumen-and-cheongsam nostalgia.
17/04 No lap dance aloft An inflight electronics ban throws up more questions than answers. Will it really make a difference? And how do you handle slipper rage?
17/03 Friendship is a rocket Facebook believes it is my brother's keeper. But what does that have to do with Mars, Marco Polo and globalisation?
17/02 Why I really need a date Is less more? Sometimes it would appear not. In 2017 the postman doesn't ring twice and has the last laugh. Here's why.
17/01 In the ICU with Legionnaires My stint at the Foreign Legion, a chance meeting with The Beatles, and an oddly gratifying resurrection.

2016
16/12 Give Bangalore its due What Sir Winston Churchill and I have in common, along with 1.2bn Indians. And why everyone is obsessed with the mystical number 2,000.
16/11 Room at the VPN? Cybercriminals are prowling the skies 30,000ft aloft prying into your WiFi on the sly. How to get yourself a cyber chastity belt.
16/10 How big can be beautiful Why people must come first and what Marriott's acquisition of Starwood means for travellers. Hotels can smile and survive or sulk and sink.
16/09 Why it's brand on the run Small is beautiful on our 2016 travel poll. So is integrity and personalised human touch. What readers love – and hate – about airlines, hotels and hoteliers.
16/08 Premeditation and physics Did a 138,000kg metal tube improbably glide? That is what MH370 investigators have to decide. Here are some planes that have flown sans power.
16/07 Samsonite in a snit Bags of room for airport security improvement. And why shopper herds fly south to Alabama, and not just in winter.
16/06 Blackmailed by bloggers Blogger blackmail is rife, but what can hotels do about it? Wringing the hands and turning the other Christian cheek is not an option.
16/05 Right brain, right stuff Studies show that women are the keener deal spotters when it comes to travel. This can save a whole lot of money for companies.
16/04 Who's the fairest of them all? Hotels and airlines jockey like prize fighters to be No.1. So what do Donald Trump and stewardesses in bikinis have to do with all this?
16/03 How have you been lately? While delayed airline passengers fret in their seats, airlines are churning out record on-time performances. How?
16/02 Got a Black Magic Woman She's got me so blind I can't see… or work, as Adobe gets the bum's rush along with other fabulous software. ...
16/01 The rebranding of Asia Could David Copperfield make India disappear? Delhi Airport has. It's a neat trick. Airports are dumping Asian heritage in their rush for hoity-toity designer brands...

2015
15/12 Smoke gets in your eyes No smoke without ire as Indonesia is rapped for repeatedly flouting a 'no smoking' injunction. This all masks the real trends though...
15/11 The devil beaters of Hong Kong Hong Kong is one of the easiest places to get people whacked. And it's not tattooed triads you need to watch out for, it's grey-haired grannies.
15/10 The lure of Instafame Instagram pulls in millions but who really cares. And is travel photography dead in this press-button age? All is not lost…
15/09 Yes, still number one Why readers dropped Beijing and picked Bangkok on our 2015 Best in Travel Poll.
15/08 Still tripping up online How crowd-sourced ratings are confusing discerning travellers and why TripAdvisor and your bus stop have so much in common.
15/07 Better late than never An on-time flight is as rare as dragon's teeth but the mess is manageable. One airline shows how.
15/06 Can you read bar codes? The terrible dangers of mixing a snooze with booze aloft and the cheapest duty-free alcohol in Asia.
15/05 Domo arigato misuta roboto Move over skanky humans, weird, wonderful and wild robots are taking over hotels, banks and retail stores.
15/04 Fast and Furious - 2 Speed and safety on the WiFi highway. How travellers can evade hotel hacking and zombies.
15/03 Terminal Man – the true story The name is Bond. James Bond. And I'm headed to pick up a Visa on Arrival.
15/02 How bad ads kill good ones And the curious case of the hotel that couldn't say goodbye.
15/01 A matter of time When flights start arriving early it is time to look at your ticket and do the math.
2014
14/12 Are you kidding me? Why fatherhood is not for the faint-hearted aloft.
14/11 Time to face the facts Social media is making us anti-social but selfies will save the day.
14/10 The decline of recline Who moved my Knees? Self-help for frazzled frequent flyers and precious millimetres saved aloft. The battle is on.
14/09 Hitch your wagon to a star Robots that have thumbed their way across Canada – and the galaxy – and one Bot that got away.
14/08 Shot out of the sky Using civilian airliners for target practice and then claiming an 'error of judgement' is both unconscionably evil and disingenuous.
14/07 Lies, damn lies, and statistics Why travel poll voting is packed with fun, fraud, fixers and friends doing their bit for a noble cause.
14/06 Bottoms up for gold A man's toilet is his castle, especially on holiday.
14/05 Shanghai surprise The plane truth about why goodbye is the saddest – and longest – word.
14/04 Fake festivals add to the froth Bangkok pours cold water on Singapore's attempts to hijack Songkran.
14/03 Why ghetto is good I visit modern Delhi – braving lightning fast baggage belts and hi-tech radio cabs – to find my Samsonite that escaped into the Delhi Serengeti circa 2002.
14/02 Frequently flummoxed flyers For air travellers, FFP loyalty means higher fares and usurious fuel surcharges that ensure nothing is actually 'free'.
14/01 Dance through any emergency Airline safety videos go viral with humour, animation, karaoke, and sassy dance moves.
2013
13/12 A matter of pride Stepping out gaily from Shanghai to Mumbai, LGBT travellers head out to spend their pink dollars, as hotels swoon and other guests scratch their heads.
13/11 Speak and it shall be understood How one hummingbird may help all travellers fly.
13/10 Let's go phishing Flash but fake hotel booking sites can lead unwary travellers to penury instead of paradise. Caveat emptor.
13/09 And now, Asia's best travel brands Hotels fly off the charts and smog dampens China enthusiasm but our poll marches on. So how did the winners get there?
13/08 Why do good hotels serve bad scrambled eggs? As with other metaphysical queries, this remains an imponderable. High rent means poor food. Or does it?
13/07 How to pick a happy flight All those smiley faces in the sky will drive Hello Kitty insane. That's reason enough to sample a new flight search engine.
13/06 The Wild Waist aloft Airlines cut the fat, dropping life vests, and charging passengers by the kilo.
13/05 Clicks come a clattering Our 2013 Best In Travel Poll gets underway as peripatetics peer at their screens and enlist the services of Mighty Mouse.
13/04 Brand on the run Mite is right. Online boutique buzz threatens the big boys. Thus upended, hotels introduce mystifying new sub-brands.
13/03 The unfair fares affair As prices climb, the Mystery Murder of Economy Class, reads like an Erle Stanley Gardner. So whodunnit?
13/02 Safe on cloud nine? Staying aloft could be a problem. How airlines stack up on safety. And how some are changing their tune.
13/01 Man-eaters of Mumbai And other tales of Incredible India from water and WiFi to camels and computers.
2012
12/12 The fine art of goodbye Check in to a hotel and you are a darling. Check out and you're treated like a criminal. At least Basil Fawlty was consistently rude.
12/11 Stay fit or fake it Body sculpting is the new pursuit for beach-bound travellers. So what does this have to do with the Taliban?
12/10 More than words Truth in travel is in peril, and pretty much everywhere else, as advertisers get their eager pens out.
12/09 Why hotels and pigs can't fly Our 2012 BEST IN TRAVEL Poll reveals some interesting trends. Plus some guff about talking broccoli and the new Nikon D800.
12/08 To B or not to B737With fuselage skin peeling off every once in a while, fragile passengers are experiencing true blue-sky flight. At 30,000ft the pressure mounts.
12/07 Are you being hacked? My doppelganger and I slug it out to access Gmail and the right to surf in English.
12/06 Snap-happy hounds beware They came, they clicked, they conquered. Or did they? Why hotels don't like your slick pocket camera and what they will do to stop you.
12/05 Delhi daze in springtime Unplugged and sans-laptop I rediscover my roots in 40C Delhi. Who needs the internet when you can have Real Life?
12/04 Let's celebrate with Kitty Smart Travel Asia turns 10, Queen Elizabeth airs her gems, Hello Kitty storms Taiwan, kids join a new frequent flyer club, and my vegetables grow increasingly bold.
12/03 Ain't no way to hide your prying eyes How your Wi-Fi surfing could be hijacked and what you can do about cell phone snooping, overly cosy teddy bears, and dead Nigerian dictators.
12/02 Pilot project for beginners Upgrades to the cockpit are a doddle but remember the six-bounce rule. Now inflate that doll good man.
12/01 Green flights of fancy? Impossible collisions and heady, if expensive, outcomes for travellers. The future of biofuel flights is closer than you think.
2011
11/12 The art of arriving late Is lower price worth the vagaries of the blue route? A look at airline on-time performance and some egregious delays as passengers scamper home for Christmas.
11/11 When life drives you potty Conversations with a Japanese bidet and other tales of chutzpah and coming-of-age gore.
11/10 Airports, awards, and alarm In China, airports work hard to bring back some old world bonhomie. Rustic Samui does the same and New Delhi's T3 restores Samsonite pride.
11/09 A fright for sore eyes Far from being garish escapes for boors and bores, modern designer hotels are all about making you a better person. Here's how.
11/08 Dry skin wet eyes Dealing with bottled up emotions, the renaissance of extreme femininity, and a tsunami, on a duty-free shopping binge aloft.
11/07 Back to the Tunnel of Love Airports consider time-saving security tunnels but can anyone save you from fiendish Spanish cucumbers?
11/06 Why fearless flyers won't flee fees Look forward to airline charges for window seats, overhead bins, to leapfrog the security queue, and even for excessive body weight. Bravo.
11/05 More wind in the hair It's a plane, it's a car, it's a genuine convertible 30,000ft aloft.
11/04 Travel tremors after Japan Separating fact from fiction, and fear from fission.
11/03 The case of the intact bags The first thing you'll notice about Incredible India are the incredible flight timings. Think 2am arrivals and 4am departures. Can this all change?
11/02 End of the OTA-man empire? As airlines go direct to passengers, some travel agents are fighting back. Whose side are you on? And will singing stewardesses make a difference?
11/01 A picture says a thousand words No buts or butts as we get to the bottom of things to explore the perfect non-sexist cover.
2010
10/12 Only Engrish spoken here I impress Petunia by lifting a bus and ponder why flu is so "popular" in Hong Kong. And a very tall lady in Seoul. English as she is spoke, in Asia.
10/11 Voices in the sky Banish boredom, up productivity and brownnose the boss, 30,000ft aloft with airborne WiFi and Internet. Hang on. Shouldn't you be sleeping?
10/10 A tale of three airports and one heavy bag Is Hong Kong's Red Lightning a superhero or a dud? Delhi's new T3 and why Bangkok customs is still seeing red.
10/09 What's in a brand (or where are they all now?) Webside Story – are travel brands enjoying the music or simply facing it by denying the power of the Net?
10/08 A big bite of a bad Apple How Click Farms sign up bored housewives and kids to click on advertising links and earn dough. So what does that have to do with Apple?
10/07 Now haste to the hustings In Thailand, the colours of politics, peasantry, and royalty. Everything but the colour of money. What will bring business travellers and shoppers back?
10/06 Just 400 homicides and all's well As New York's Times Square lights up and dogs practise yoga, we search for the right Sicilian blend in the land of BIG.
10/05 No sex please, we're British This is naff, but what about kissing, groping, Gretna Green eloping, and all that Mile High stuff that makes travel so fetching?
10/04 Some minor details aloft A thousand flights a day is child's play say air traffic controllers at JFK. Are they kidding?
10/03 Highway to the heavens Space travellers and SpaceShipOne get ready to blast off as Toyota enters the fray with some really mean machines.
10/02 You look radiant darling Why full body scans at airports are reducing cleavage and sending dads scurrying for cover. But does this reduce the terror risk?
10/01 Good info a needle in a haystack It may not change the world but travel changes the way you think and helps builds a universal family. This is its unique strength, and yours. Use it.
2009
09/12 Please watch that safety drill Babies to the left of him, babies to the right of him, was there a man dismayed? Yes. And nary a life jacket or whistle in sight, 30,000ft aloft.
09/11 Classic cycle folderol A folding bicycle may impress aliens but cuts no ice with Hong Kong law. These roads are off limits. So why am I still smiling?
09/10 Utterly eggcentric behaviour Why the Ecole Hoteliere Lausanne has put the kibosh on my breakfast plans.
09/09 The price is right Forget that baloney about fuel costs. New technology is bringing the price of air tickets sharply down. Here's how.
09/08 Flashing in public is a crime In malls, hotels, and airports, official gobbledegook will find you.
09/07 [Offset] my kingdom for a horse Today, a rather different horsepower is fouling the planet as the carbon guilt mounts for travellers.
09/06 Your Money, or I'll Sneeze How I and my iPod are helping save the planet and what you can do about flu and quarantines.
09/05 The greening of the world Earth Hour, carbon neutral weddings, cow cola, and a very dirty kitchen. A look at carbon offseting initiatives.
09/04 Do Broccoli Need Passports? The price is right. The time is right now A few cardinal rules for cheap tickets and a momentary blush in Bangkok.
09/03 Could I see your profile please? Turbans, terrorists, words too hard to pronounce, and a messianic moment aloft as airport profiling gathers momentum.
09/02 Great Scott! Empty seats Why hotels and airlines will have to bend your travelling ear, and quickly, online. It's not about cut-price deals. It's about getting their brand message across to the right people.
09/01 Travel in an age of terror It may not change the world but travel changes the way you think and helps builds a universal family. This is its unique strength, and yours. Use it.
2008
08/12 There is no free lunch Or maybe there is. Airlines give away free seats, and fuel surcharges get axed, as bankers take the plunge. Happy Christmas.
08/11 Another Night in Bangkok Tears, taxis, a bid for Iceland, and a rather big KISS.
08/10 Beer and Beatings on the Beach How tourist shoppers are keeping economies afloat and tips for the next Great Depression.
08/09 Strange Tours - Bizarre Bazaar Plunge down the Andes on a cycle, drive breathless through Ladakh, or dodge bullets in a border crossing re-enactment.
08/08 Whither Wifi 30,000ft aloft? Airlines are finally considering WiFi and Internet in the aircraft cabin.
08/07 Are You Locked in the Toilet? With so many travel advisories about why venture out? Here's why. And why not.
08/06 Charge of the Flight Brigade Fuel surcharges are making a pig's breakfast of travel. Some taxes you knew about and some you didn't.
08/05 Meet your maker at Mach 5 New generation supersonics will fly you from the UK to Oz in five hours.
08/04 Baby it's cold outside Braving Beijing's taxis, traffic, cold - while desperately seeking Madonna. Here's why.
08/03 Why I'm Dying to Travel Smog and fumes could turn the Beijing Olympics into one vast Masked Ball. Breath in.
08/02 The Key Question How secure is that plastic hotel card key and is there too much information on it?
08/01 Gorillas in the mist So how tough are your travel bags and do you really want to start an elephant stampede?
2007
07/12 Confounding Customs All about mysterious Asian customs - and duty-free. Also a long list of banned books.
07/11 When Blackmail Works Travellers pen "bad reviews" to blackmail hotels into offering extra perks and freebies.
07/10 By Taxi Through Asia Wait a minute. Are you the driver? Taxi travels and travails through Asia.
07/09 Now The Pope gets an Airline Good Heavens! Budget airlines get ever more feisty - and spiritual.
07/08 Making a Meal of it Startling facts about airline food and a speedy upgrade to first.
07/07 A Tale of Two Teeth Bluetoothing and bluedating are the new buzzwords for adventurous travellers. Here's why.
07/06 Your Carbon Footprint How much carbon do you generate? And what does this have to do with Madonna?
07/05 Dial R for Ripoff Hidden hotel charges can pad your bill considerably.
07/04 The 100ml Question Aloft The 100ml question aloft as airports crack down on liquid and gel hand-carry items.
07/03 Why Boutique is Best How to deal with uncomfortable furniture, odd-angle rooms, and hallucinogenic colours.
07/02 One Night in Mumbai How China's Hu Jintao and I built a nation. Mumbai madness explained.
07/01 A Heavy Question for all Women Why women love to cart around such incredibly heavy bags.
2006
06/12 The Secret of Good Sleep To get to the best sleep aloft, toss a large book in air. Make sure it lands on your head...
06/11 What happened to Pluto? Why space tourists need Pluto. It was everyone's favourite planet. Make it a planet again. NOW...
06/10 A Fluid Situation Aloft Dealing with new airline security procedures and how to tackle toothpaste hijacking 30,000ft aloft ...
06/09 Why Friday's the Best Friday night in Seoul with a bevy of lovelies and a rubber duck. Here's how to do it...
06/08 Nothing but the Whole Truth Travel writers do get carried away at times. Can you believe everything you read?
06/07 Gone in 60 Seconds Airports are confiscating your stuff by the ton It's called the "surplus property" program.
06/06 Round the world in Eighty Ways Around the world with grizzlies, Great Danes, Bach and The Beatles, but no air ticket.
06/05 Free nights for all Need a free flight? Just leap off a tall building. But excess miles can be resolved. Sell them.
06/04 Why I want my own DVT Is it a SONY? A Panasonic? Whatever, I just wanted one. Think about it. In-flight DVT. Wow.
06/03 Travelling with pets, dogs, cats How to travel, and fly, in style with your pet dog, cat, ferret, gerbil...
06/02 Viral travellers welcome Travellers armed with knowledge, and some double-ply toilet paper, can change the world.
06/01 From Russia with love Travel is safe, but watch out for poodles, kebab and rusty Russian aircraft carriers.
2005
05/12 Passage to India - At Midnight Flying into India at the obligatory 2am is only half the fun. Then there's immigration, and loos.
05/11 Creating a Destination Brand Destinations are "branding" themselves as idiots by churning out naff crocodile and bird shows.
05/10 The Show Must Go On The tsunami anniversary stirs up a lot of emotions. How then to move forward?
05/09 Criminally Good Holidays Why check in to a hotel when you can just book into an exotic prison.
05/08 The Accidental Tourist Web translations can be dodgy. How not to have AK-47s pointed at your genitals.
05/07 It's A Free Ride Hotels are giving everything away, FREE.
05/06 Sleep Tips For The Road Pilots are asleep in the cockpit.
05/05 I'll Follow The Sun The truth about sizzling inflight radiation. Are you getting nuked aloft?
05/04 A Good Pillow Fight Bedtime tales and flying feathers. So how much does that hotel bed really cost?
05/03 A Bridge Too Far How to get kidnapped in Korea, hazardous river crossings and what to make of lovelies in purple lipstick.
05/02 World's Safest Spots For some really cool advice, just ask the Inuits. Or head to the Ring of Fire.
05/01 The Need For Speed Hotel express elevator journeys into the Twilight Zone - and back. Getting the hang of elevator cards.
2004
04/12 Small Is Beautiful, Sometimes Useful travel facts about Dolly the cloned sheep and Pavarotti's baby.
04/11 Bumming Around Asia The frantic search for a good, clean toilet on the road. This may save your life.
04/10 Samsonite And Delilah So where do all those lost bags go? And where the heck is your wife?
04/09 Just One Good Book The truth about books, beaches, bunnies and bikinis.
04/08 Space, The Final Frontier Holidays in space, or in a screaming Mach 2 Russian MIG.
04/07 Extreme Travel For Real Men On the road there's only way to pump iron.
04/06 Just Grin And Bare It How to stay abreast of airline security and what to do with soiled baby nappies.
04/05 Unfazed By Phrase Pardon my French, but I'd like a dozen bananas. And I CAN lift this vehicle...
04/04 Honey, I Shrunk My Brain Why frequent travellers are playing mind games aloft.
04/03 Miss World to the Rescue With a little help from air marshals, bikinis and non-stick pans.
04/02 When Things Go Bump Say "Yes", cart your family off the flight and laugh all the way to the bank.
04/01 To Catch A Croc, In Hongkong And why all travellers should teach their dogs French.
2003
03/12 A Thrilla In Manila There's no better time to visit the Philippines, but wear clean underwear.
03/11 The Steamy Truth About Spas Searching for a spa holiday? Open Google and type S-T-A-R-V-E.
03/10 Are Travel Agents Dinosaurs? One of these days I want to pick up the phone and speak to a real HUMAN.
03/09 The Hub Of The Matter The shortest route between two points is a straight line? No. Welcome to the world of airline alliances.
03/08 Win A Second Wife – Free Incredible, but true.
03/07 Forget Inflight TV, Try DVT How to wrestle with golden light and windmilling arms 30,000ft aloft.
03/06 Adventures Of The Green Man Adentures of the green man in a world of SARS and intrigue.
03/05 Hongkong's Masked Ball SARS II/ The one thing that can save the city is decent toothpaste.
03/04 Travels in War and Peace Bombs and bugs have made a pig's breakfast of travel but the deals have never been better.
03/02 Advice On Travel Advisories Is it safe to travel to the toilet? And the truth about Gulf tours.
03/01 A Pound Of Flesh The argle-bargle over inflight weight. Not cabin baggage, or check-in, but passenger weight.