ADVENTURE
Lost in Papua New Guinea
A Papua New Guinea survival guide. Avoiding rascals, volcanoes, guns, thugs and general mayhem in Port Morseby. The best PNG hotels, dive resorts and getaways.
SEE ALSO Bali resorts review | Dives | Palawan | Sabah
JUMP TO Port Moresby | Sightseeing in Port Moresby | Prick of hotels | Food and drink | Goroka guide | Madang guide | Dives and moonscape | Jungle hikes | Milne Bay | Oro province | Trobiand Islands | Hotel Contacts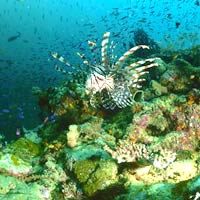 Teeming marine life/ photo: Stephen Wong
I LOVE Papua New Guinea. Sure, its capital is infamously crime-cursed, but it should be known that a large, inviting nation lurks beyond Port Moresby's lawless boundaries. One in which grins – not guns – greet the intrepid explorer.
But the gun at my head was real enough. The steel of the barrel pressed urgently against my right temple. It was one of four weapons aimed at our group which included my wife and our driver. Other than that it was a cheery sunny Saturday afternoon. The hoodlums (or "rascals" as they are quaintly referred to here) were rather polite. "I'm sorry, sir," one apologised as an afterthought. "I forgot your watch."
We were at the main gate of Papua New Guinea's National Parliament (a striking building with giant murals illustrating the nation's tribal lifestyles) and the incident relieved us of our money, passports, credit cards and cameras. The guards were out to lunch.

E-mail Page

Print

Hotel Contacts
Some would say our Port Moresby experience should come as no surprise. In a survey of world cities by the Economist Intelligence Unit, Port Moresby – with an estimated half million of the country's six million people – ranked last. Many aspects of life here present daily challenges. The report highlighted sky-high crime rates, corruption, the low availability of entertainment and goods, and dilapidated infrastructure.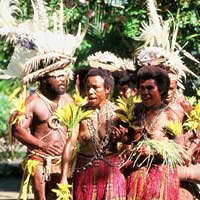 Rainforest revelry/ photo: Suree Pritchard
Actually, infrastructure isn't all that bad. Roads are reasonable (though they don't reach everywhere, hence the importance of air travel) and telecommunications are acceptable. Health, education and welfare are cash-strapped however, and corruption is not unusual. But it's the unique level of crime that sets this city apart. With an unemployment rate said to have hit as high as 70 percent, many newly-urbanised youths drift into the powerful raskol (rascal) gangs. Authorities appear unable to curb this violence, and the usual victims are local Port Moresby residents.
Send us your Feedback / Letter to the Editor
Still, all this talk can give the wrong impression. I have met expatriates that have lived in Port Moresby for more than five years and not had direct contact with crime. Odd as it may sound, with the exception of Port Moresby and one other similarly dismal city, Lae, this is a mostly safe society.
Papua New Guinea occupies the eastern half of the island of New Guinea, and encompasses another 600 or so small islands (though only 40 of these are significantly inhabited). The western half is Indonesia's Irian Jaya, also with a large Papuan population. An all-year tropical destination with slight regional climatic differences, it is driest, for the most part, between May and December.
The jungle that blankets the main island's highlands is so dense that some isolated communities were unaware of each other for centuries. Consequently, over 800 local languages are spoken. Tok Pisin is a form of Melanesian pidgin which, with its English and German input, became an artificial lingua franca. It was promoted by missionaries and colonial officials, the Germans having once colonised the country's north. Though a highly effective form of communication it does tend to amuse visitors, who encounter words such as bagarap for broken, sit haus for toilet, haus moni for bank and haus bilong sik dog for veterinary clinic. Look at our Papua New Guinea Map to get your bearings.
Port Moresby, tips and tell-alls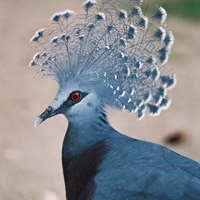 Crested pigeon/ photo: Peter Lange
Though conventional wisdom would have you out of Port Moresby and into more appealing parts of the country as soon as possible, the city is not without its appeal to tourists. For business travellers, there is no way to avoid the nation's commercial and political hub. As a result, for anyone venturing beyond the boundaries of the efficient Jackson's International Airport (8km from the city), there are a number of guidelines that will allow you to enjoy the place in relative safety.
Arrange a hotel meet-and-greet service. Some hotels offer free pick-ups, others charge a nominal fee and a few may add 50 kina (approximately US$17) to your bill. The exchange rate is roughly US$1 = Kina2.94. Hotel drivers are usually uniformed but if you feel uneasy about yours, call the hotel from the prominently signposted information booth in the arrival hall and check his identity. Your mobile telephone will not roam free here and you will need a Papua New Guinea SIM card.
Hotels are reasonably priced, and this is no place to seek out cheap-and-cheerful rooms in the back of rowdy taverns. Those listed here are considered safe. Major hotels have trustworthy staff but still use in-room safes, or the safety deposit boxes at reception.
If you need a taxi during your visit, don't hail one on the street. Get the bellhop to arrange a trusted vehicle and driver, which should cost Kina15-30. Ask the driver to pick you up when your meeting is over. Be careful after dark and lock the car doors while commuting. Downtown Port Moresby is reasonably safe for daytime walking but dress down. An open-necked white shirt and chinos are fine for business meetings, and leisure visitors can be even more casual. Check out our PNG Map.
Sightseeing around the capital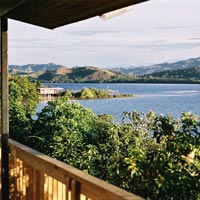 Loloata Island Resort/ photo: Peter Lange
The city offers a number of splendid attractions. The imposing National Parliament is definitely worth a gander, as is the National Museum and Art Gallery which has one of the world's best primitive art collections and numerous exhibits on PNG culture. The National Capital Botanical Gardens has a diverse and well-maintained sampling of tropical vegetation. It blossomed first as an offshoot of the University of Papua New Guinea. Nice views can be found at the stilted, waterside Motu villages at the edge of the city, and not far away there are several pretty roadside lookouts over Port Moresby with its steel-and-glass mid-rises.
If ever there was ever a reason to spend time in this town, Loloata Island Resort is it. Safe and secure, the resort offers diving, kayaking, and fishing as well as hiking on island trails in crime-protected surrounds. Indigenous wildlife includes marsupials such as the hopping wallabies and rare tree kangaroos. Queen Victoria crown pigeons – the world's biggest pigeons, often the size of geese – peck lazily along these paths. Owner-operator Dik Knight ensures Loloata runs smoothly. Dik is originally from Australia but is now Papua New Guinean, and he organises weekly cultural shows incorporating sing-sings (the singing of traditional songs and Christian hymns) with an enthusiastic cast fetched by boat from a nearby village. And then there are those brilliant Loloata sunsets at the edge of Bootless Bay.

The 200-acre, 22-room Loloata Island Resort that caters to a colourful mix of business visitors and tourists (a party of 20 Japanese war veterans were checked in when I stayed). Some local expatriates even come here for relaxing weekends. Rooms are reminiscent of spacious mid-market hotels, and overall it's secure and friendly. It also boasts that it gets to you to a downtown appointment in 20 minutes.
The nearest tourist attraction outside Port Moresby is the Kokoda Trail (or Kokoda Track), starting 50km east of the city. It's a scenic 96km hike, usually over five days, through jungle and mountainous terrain. Various travel companies sell packaged treks which are your safest option, but many (backpackers in particular) tackle it independently. The trail was the scene of fierce battles between Australia's allied forces and the Japanese during the second world war.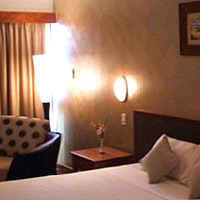 Garden setting Airways Hotel/ photo: hotel
But what to buy? A sturdy bilum (woven string bag made from the inner bark of trees or commercial twine) should top the list. I have seen these used to carry shopping, babies, live pigs, squawking chickens, flapping fish and all manner of fresh produce (sometimes all at once). Bilums come in various sizes and stretch to vast dimensions. Horims (penis sheaths, still commonly worn in rural villages) are usually made of dried and hollowed-out gourds, and will stand out as a definite talking point back home. Other potential purchases include story boards – intricately carved depictions of village life – elaborate multi-coloured headdresses, fierce masks, shields, spears, fertility symbols of different sorts, baskets, shell jewellery, pig-tooth necklaces and more. Port Moresby is a paradise of tribal and folk art from around the country. While many shops (including those at hotels) sell such items, the biggest collection is at PNG Art (tel: [675] 325-3976). This renowned emporium is like a ramshackle aircraft hangar crammed with weird-looking creations. It attracts a string of buyers from galleries around the world. PNG Art's cheery and very knowledgeable owner is Joe Chan, a member of a politically influential part-Chinese, Papua New Guinean family.
The pick of Port Moresby hotels
So, where should you lay your head in the capital? There are a surprising number of fairly decent Port Morseby hotels to choose from. As a full-service lodging, the 95-room Hotel Gateway (also with 20 apartments for long-stay guests) is hard to beat. Secure, with large, well-maintained rooms (with in-room safes), it boasts a well-equipped and efficiently run business centre with free Internet access for a couple of hours each evening. There is a good choice of bars and restaurants and a large swimming pool. The airport is a two-minute drive away. In a similar mould, also in a garden setting, is the nearby 184-room Airways Hotel.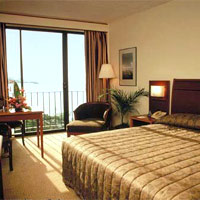 Crowne Plaza Hotel/ photo: hotel
With both of these within 20 minutes of most downtown destinations, many regulars say there's no case to be made for lodging closer to the town centre. However, Crowne Plaza Hotel is in the heart of things, and within a block or two of many key private sector offices. This nine-storey hotel was last renovated in 2000 and is beginning to look a tad tired. Rooms (157 in total) are large, with good workspaces and views of the city and port. A similar option, but in a 10-acre garden setting in the Waigani area (where most government offices are located), is the 166-room Holiday Inn Port Moresby. This is a lowrise building, enormously popular at weekends among the expatriate community who gather poolside. The Indian High Commission bases itself here.
Another Port Moresby hotel worth a mention is the low key downtown Ela Beach Hotel, a spiffily redecorated 47-roomer with 32 cable channels and in-room safes. Regular visitors to the city are particularly fond of its intimate, secure surrounds.
Food – and drink – for thought
Art may be exceptional here but Port Moresby certainly isn't the region's foodie capital. Compared to neighbouring Fiji or New Caledonia – and even nearby small countries such as Vanuatu and East Timor – the diversity of cuisines is limited. Still, follow these guidelines and you can expect some pleasant, if not overly memorable meals.
Hotel outlets are the tastiest bet. Even for business entertaining, the poolside buffet at, say, the Gateway (tel: [675] 327-8100) is not too casual and reels in the crowds with its enjoyable emphasis on freshly caught seafood. Much the same can be said of Airways Hotel (tel: 324-5200) where a visit to the poolside buffet is commonly twinned with a cold South Pacific Lager (just order "SP" or "SP Export") from a bar with views of the airport apron. The Ani Ani at the Gateway and Bacchus Restaurant at Airways are air-conditioned flagship eateries with pan-European cuisine. According to regulars, the former has the edge. Indeed, on a recent visit, I noticed the Ani Ani seemed particularly popular with local movers and shakers. These same people will also appreciate a meal at Crowne Plaza Hotel's Rapala Grill, which claims to be the city's top restaurant.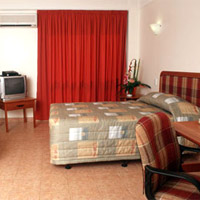 Bright Ela Beach Hotel/ photo: hotel
More of a boutique-hotel ambience permeates The Ela Beach Hotel (tel: 321-2100) where Ozzie's Jazz Bar is a welcoming watering hole, sometimes with live music, and the Beachside Brasserie excels at pastas and seafood. The posh-sounding Royal Papua Yacht Club (tel: 321-1700, www.rpyc.com.pg) is a secure bolt-hole for foreign visitors, who gain instant temporary membership. Its restaurants and bars overlook a marina where dozens of berthed craft are indicative of the affluence that co-exists with poverty here. Restaurant fare stresses steaks, pasta and seafood (the fish and chips was generous and tasty), and aside from being an obligatory stop for travellers, the club is much used for entertaining business associates.
Since most locals don't eat out and the affluent among them prefer hotel dining, independent restaurants in Port Moresby are relatively few. However, if you feel you must escape hotel eateries, popular options – with so-so Chinese food – are Ang's (tel: 323-0863), Fu Gui Village (tel: 323-0188) and Grand Palace (tel: 311-2826). The Korean barbecue is okay rather than outstanding at Galbi House (tel: 321-5877). A melding of Chinese and Indian fare in no-frills surrounds marks 168 Restaurant (tel: 325-1868). But, really, hotels and the yacht club are better options. Otherwise, roadside food choices are largely limited to home-grown fast-food chains, most hinged on fried chicken.
As for nightclubs, don't bother. They're mostly rough beer-barns where, at best, you'll be badgered by drunks to buy drinks. For late night drinks stick to hotel outlets.
Quick Goroka guide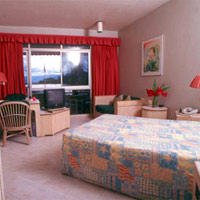 Bird of Paradise Hotel/ photo: hotel
For a taste of highland life, head for Goroka where the photogenic Asaro Mud Men are found a short drive from town. From behind earthenware masks they perform traditional dances, with bodies smeared in grey mud. They originally covered themselves in mud centuries ago as a successful ploy to frighten enemies by resembling evil spirits. Among Goroka's other attractions is the Raun Raun Theatre Company with periodic song-and-dance performances in a circular, traditional-style building at the edge of town. Highlanders in ornate feathered headdresses and little else sometimes wander through the centre of town, a reminder that Stone Age culture is alive and well. An annual festival each May brings up to 20,000 people from faraway villages to show off their tribal finery.
The 52-room Bird of Paradise Hotel is Goroka's top hotel with good restaurants and bars, as well as a squash court and fitness centre. A nine-hole golf course is nearby. Tours of Goroka's hinterland can be organised from the hotel or from agencies in town.
Madang guide for adventurers
Madang is Papua New Guinea's main tourist destination – so much so that, from time to time, plans are announced to make it an international entry-point. So far this hasn't happened. Madang is a base for a wide range of activities including jungle hikes (or alternatively, very undemanding short walks), diving, snorkelling, harbour cruises and expeditions (bare-bones basic to super-luxurious) down the mighty Sepik River, stopping at remote villages. From Madang Resort the hotel's own twin-hulled, 52-passenger Melanesian Discoverer (tel: [675] 852-2766, www.meltours.com) offers Sepik cruises of a week or less in ocean liner comfort, with a good restaurant and bar aboard. This 36m vessel can explore shallow waters but a helicopter carried aft permits further optional exploration into the jungle. Owner Sir Peter Barter, a Papua New Guinean of Australian descent who has served several times as a Cabinet Minister, occasionally pilots the chopper.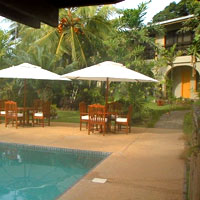 Coastwatchers on the sea/ photo: hotel
At the 150-room Madang Resort, the man to see is the aptly named Busy Bee Kudjip, the head honcho in the tour department. Busy Bee flits about arranging trips around the Madang area, such as cruises to the nearby and volcanic Kar Kar Island, and visits to coconut plantations or to relics from the second world war, including a crashed Japanese bomber. Madang Resort's dining choices, open to non-guests, include the Haus Win (a hugely popular, open-sided eatery which often has live but laid-back music) as well as an air-conditioned western restaurant and a recently added outlet for Japanese food. Madang (like almost everywhere other than Port Moresby and Lae) is safe for walking, even into the town's retail area.
A stroll from the resort down a tree-lined avenue – with thousands of bats hanging out in the branches at dusk – leads to Madang Club (tel: [675] 852-2885). This was a colonial-era hot spot and lingers on as a drinking-spot and marina for gnarled old expats and older-generation Papuans. A sign warns that punching staff can lead to being banned from the club. Don't say we didn't tell you. The wheezy, barefooted bartender remembered me after a three-year gap between visits. The beers are cold, the atmosphere is relaxing and the Chinese fare is passable. Alongside the Kalibobo Lighthouse, the four-star Coastwatchers Hotel is a lower-key sea front lodging alternative in town. Its 22 rooms all have balconies, and Coasties Bar is a popular hangout, serving pub fare as a casual alternative to its restaurant. When I dropped in, many imbibers had just returned from the local nine-hole golf course.
New Britain wreck dives and moonscape
Rabaul, on the island of New Britain, is renowned for three attributes: spectacular diving, on-land war relics and angrily smouldering volcanoes. Tavurvur and Vulcan erupted together in 1994, burying much of main drag Mango Avenue and the rest of what was once called the South Pacific's prettiest town. The government decided to switch base to Kokopo, 20km away. Kokopo and its airport (serving Rabaul) developed quickly. However, it soon became apparent that the aftermath of the eruption was itself an attraction. Visitors wander along the runway of disused Rabaul Airport to watch volcanic belchings or dip their fingers in near-boiling pools of water. While modern aircraft were destroyed during the eruption, a short walk from here into the jungle is a well-preserved Japanese aircraft from the second world war. Other war relics include tunnels and caverns where barges were once hidden, as well as a wartime hideout of Japan's General Isoroku Yamamoto. Diving takes in the wrecks of ships and aircraft from both sides of the conflict.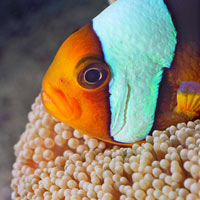 PNG dives/ photo: Peter Lange
The best place to stay here is the two-storey, 42-room Hamamas Hotel, sometimes written Hammamas. Reconstructed post-eruption on Mango Avenue, amid eerie environs of half-buried buildings, this is a well-appointed garden-setting hotel. It's a cheery blend of Australian and Chinese influences with photographs and other memorabilia illustrating the town's history. The bar is lively and filled with chatty regulars. Food is a mix of Chinese and western staples, including exceptionally fresh fish.
A 15-minute drive from downtown Rabaul and 40 minutes from the Kokopo airport is Kulau Lodge Beach Resort, next door to a friendly traditional village. With 13 rooms and apartments, it offers a range of diving options, as well as land and water activities. The open-sided restaurant and bar serves mostly western-style seafood. The property has a faded, mouldy air and could do with sprucing up, but its friendliness makes up for these shortcomings. Check out its pathway of tribal carvings.
New Ireland jungle hikes
If Rabaul's fiery volcanoes scare you, try Kavieng on the island of New Ireland instead. Similar war relics, diving and jungle hikes are available. Stay at the ocean-facing 16-room Malagan Beach Resort, which is run by the folks who operate Madang Resort. A pleasant swimming pool is positioned at the water's edge. Excursions include visits to remote villages, including one called Laraibina (80km down a pleasantly paved highway) in which a woman named Kathy Hiob performs a daily eel-feeding ritual. At other villages in these parts, colourful and elaborate Malagan headdresses and other carvings are made and sold (from Kina40 up). Tunnels and relics from the second world war abound. The little town is a short, safe walk from the hotel and its two local markets are worth exploring for fresh produce and souvenirs. Be aware that bargaining is not part of the local culture, though discounts are sometimes offered.
Milne Bay Province scuba diving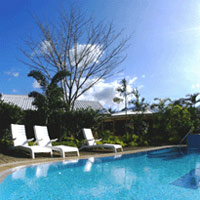 Alotau International Hotel/ photo: hotel
A similar but volcano-free emphasis on scuba diving (amongst Japanese and Allied aircraft and ships), jungle walks, war relics, and charming villages, is evident in Milne Bay Province where tourism has taken off because of the area's tranquil image. As one local official boasted, "there are no roads into the province from Port Moresby, so we don't get those lawless bastards." And he's absolutely right. The best place to stay is the 22-room Alotau International Hotel in the small township of Alotau, which overlooks the bay. Or try the rustic waterfront bungalows at the eco-friendly Napatana Lodge. A highly knowledgeable and entertaining local guide is Peter Taramuri of Milne Bay Magic Tours (tel: [675] 641-0711, www.toursmilnebay-png.com).
Oro Province
For yet more diving, beaches, rainforest, and outdoor activities, head to Tufi Resort in Oro Province. With panoramic views of the ocean, Tufi sits among the few fjords in Papua New Guinea. Divers are spoilt – there are uncharted reefs to explore, second world war wrecks to discover, and an abundance of marine life. The resort offers 17 air-conditioned bungalows ranging from standard to deluxe, as well as fan-only budget accommodation with shared bathroom. Air Nuigini flies from Port Moresby to Tufi (around 55 minutes) and the airstrip is close to the resort.
Trobriand Islands
Finally, for the truly intrepid, there are the Trobriand Islands at the back of beyond. They're most conveniently reached with Airlines PNG, either directly from Port Moresby or through Alotau. A former Speaker of Papua New Guinea's Parliament, Sir Dennis Young, runs the 19-room Kiriwina Lodge, which is arguably the best of a handful of simple places to stay. It helps that Sir Dennis is also Airlines PNG's local representative, so he or one of his staff will handle transfers to and from tiny Losuia Airport. The Trobriands have retained their moniker as the "islands of love" thanks to confused interpretations of the islanders' sexual mores by Bronislaw Malinowski and other early anthropologists. They thought – wrongly – that these were outposts of free love. To outsiders local customs may appear odd. For instance even now, many Trobriand Islanders refuse to accept a link between sex and pregnancy. An annual harvest festival on one island allows women to go out and rape strange men (visitors, alas, are too strange to be included in this custom). Men sometimes complain that gangs of women who waylay them behave roughly and laugh at their genitalia. Consequently, they take circuitous routes home from their fields to avoid unwanted sexual encounters.
An alternative to rough sex is war. In fact, Trobriand Islanders often prefer to make war rather than love. Missionaries, lacking a sense of fun, put an end to such battles. Inevitably a substitute developed: the islanders' own brand of cricket, a singularly aggressive version that includes boisterous singing and dancing. This is probably the only place in the world where cricket is a tolerable substitute for tribal warfare. Other celebrations include an annual yam festival. Diving, hiking and inspecting second world war detritus also lure visitors to the Trobriands.
Send us your Feedback / Letter to the Editor
FAST FACTS

/ Hotel Contact List

Papua New Guinea's currency is the kina, with each comprised of 100 toea (pronounced toya). Visitors need visas. Most nationalities can buy 60-day tourist visas on arrival at the airport (check with your airline or travel agent if in doubt) for Kina100. The exchange rate is roughly US$1 = Kina3.

The IDD code for Papua New Guinea is 675, followed by seven-digit numbers with no domestic area codes. Telecommunications services (including ATMs and Internet links) are generally good. Departure taxes are built into air tickets. Jackson's International Airport is 8km from downtown along a mostly good highway. Major roads are paved and well maintained. However, links don't exist between all major towns so air routes are vital.

National carrier Air Niugini (www.airniugini.com.pg) has an extensive domestic network. Its main international links from Port Moresby are with Australia (Brisbane and Cairns) but services also operate to Singapore, Hong Kong, Manila and Narita. Regionally, the carrier flies to Nadi in Fiji and Honiara in the Solomon Islands. Travel via Australia offers the most efficient and frequent options into Port Moresby. Virgin Blue's international airline Pacific Blue (www.flypacificblue.com) links Brisbane with Port Moresby. Another alternative is Airlines PNG (www.apng.com). This is a major domestic operator but has added two foreign ports, Brisbane and Cairns. The former is served by Boeing 737 jets in an all-business-class, 60-seat configuration at economy prices. Unsurprisingly, these flights are extremely popular. A third important domestic airline is Airlink (www.airlink.com.pg), based in Madang. The schedules of these four carriers make it easy to reach most parts of the country. More travel information is available from the Papua New Guinea Tourism Promotion Authority (www.pngtourism.org.pg).
Papua New Guinea Hotels
Hotel rates quoted below include a 10 percent goods-and-services tax. Bear in mind that the country's hotel market is highly competitive, so it's well worth asking whether any last-minute deep discounts are available.
Port Moresby hotel guide, PNG
Airways Hotel. Tel: [675] 324-5200, fax: 325-0759, (e-mail: reservations@airways.com.pg or www.airways.com.pg).
Crowne Plaza Hotel. Tel: [675] 309-3000, fax: 309-3333, (e-mail: reservations@crowneplazaportmoresby.com.pg or www.ichotelsgroup.com).
Ela Beach Hotel. Tel: [675] 321-2100, fax: 321-2434, (e-mail: elabeach@coralseahotels.com.pg or www.coralseahotels.com.pg).
Holiday Inn Port Moresby. Tel: [675] 303-2000, fax: 325-0837, (e-mail: reservations@holidayinnportmoresby.com.pg or www.ichotelsgroup.com).
Hotel Gateway. Tel: [675] 327-8100, fax: 325-4585, (e-mail: gateway@coralseahotels.com.pg or www.coralseahotels.com.pg).
Loloata Island Resort. Tel: [675] 325-8590, fax: 325-8933, (e-mail: loloata@loloata.com or www.loloata.com).
Alotau
Alotau International Hotel. Tel: [675] 641-0300, fax: 641-0268, (e-mail: aih@datec.net.pg or www.alotauinternationalhotel.com.pg).
Napatana Lodge. Tel: [675] 641-0588, fax: 641-1290, (e-mail: napatanalodge@global.net.pg or www.napatanalodge.com).
Goroka
Bird of Paradise. Tel: [675] 731-3100, fax: 732-1007, (e-mail: thebird@coralseahotels.com.pg or www.coralseahotels.com.pg).
Kavieng
Malagan Beach Resort. Tel: [675] 984-2344, fax: 984-2452, (e-mail: mbr@meltours.com or www.malaganresort.com).
Madang hotels, PNG
Coastwatchers Hotel. Tel: [675] 852-2684, fax: 852-2716, (e-mail: coastwatchers@coralseahotels.com.pg or www.coralseahotels.com.pg).
Madang Resort Hotel. Tel: [675] 852-2655, fax: 852-3325, (e-mail: mrh@meltours.com or www.madangresort.com).
Rabaul hotel options
Hamamas Hotel. Tel: [675] 982-1999, fax: 982-1970.
Kulau Lodge Beach Resort. Tel: [675] 982-9222, fax: 982-7226.
Oro Province
Tufi Resort. Tel: [675] 323 3462, fax: 323 1303, (www.tufi-experience.com).
Trobriand Islands
Kiriwina Lodge. Tel: [675] 643-9001, tel/fax: 643-1326.